You are currently on the:
CMHA National
Visit our provincial websites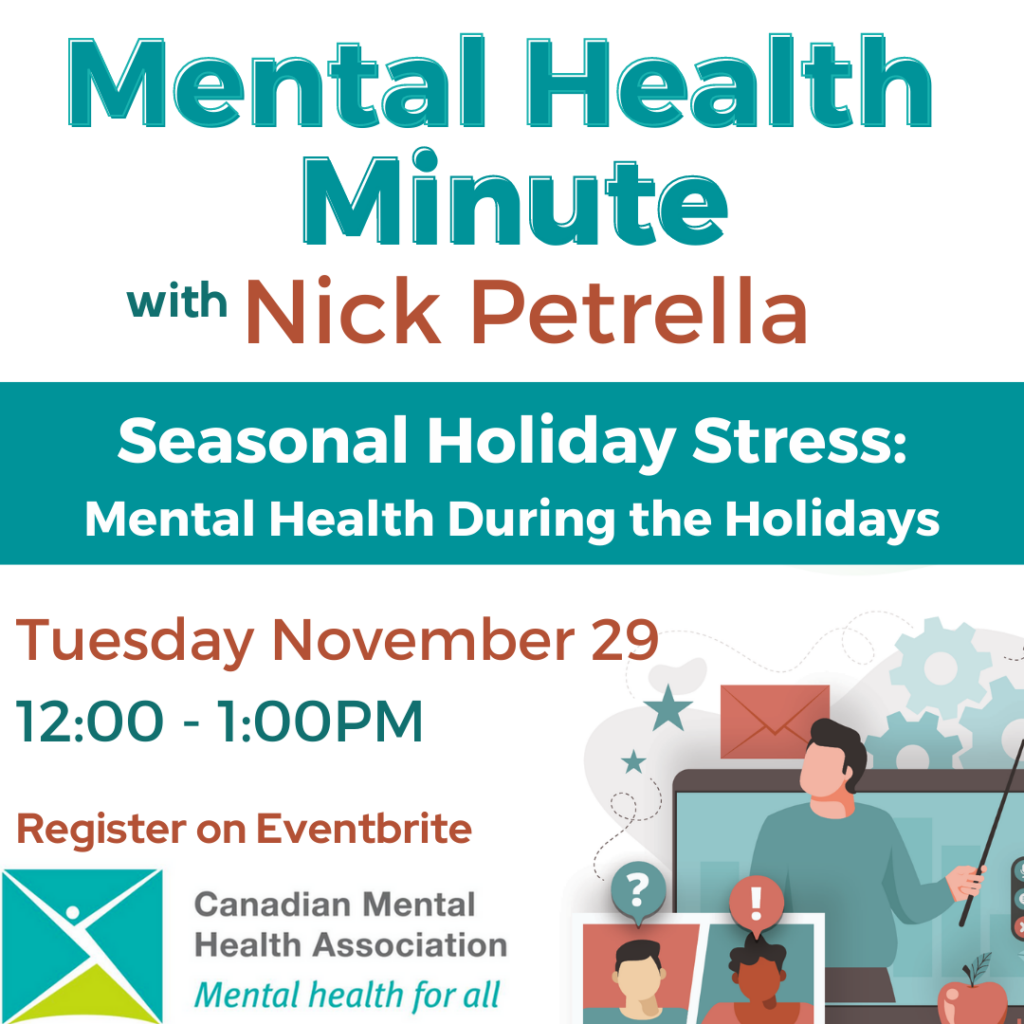 Mental Health Minute ft. Nick Petrella: Seasonal Holiday Stress – Tuesday November 29, 2022: (12:00PM – 1:00PM EST)
Nov 18, 2022
In this Mental Health Minute session, Nick will discuss the effects of holiday stress and provide some helpful tips for maintaining your mental health around this time of year. While the holidays can be a joyful time to reconnect with family and friends, they can also bring about a number of stressors that are not normally present throughout the rest of the year. Join us for this webinar where we will discuss methods of managing stress during the holidays and practical strategies for putting your mental health first.
Link to register: https://www.eventbrite.com/e/470078737157