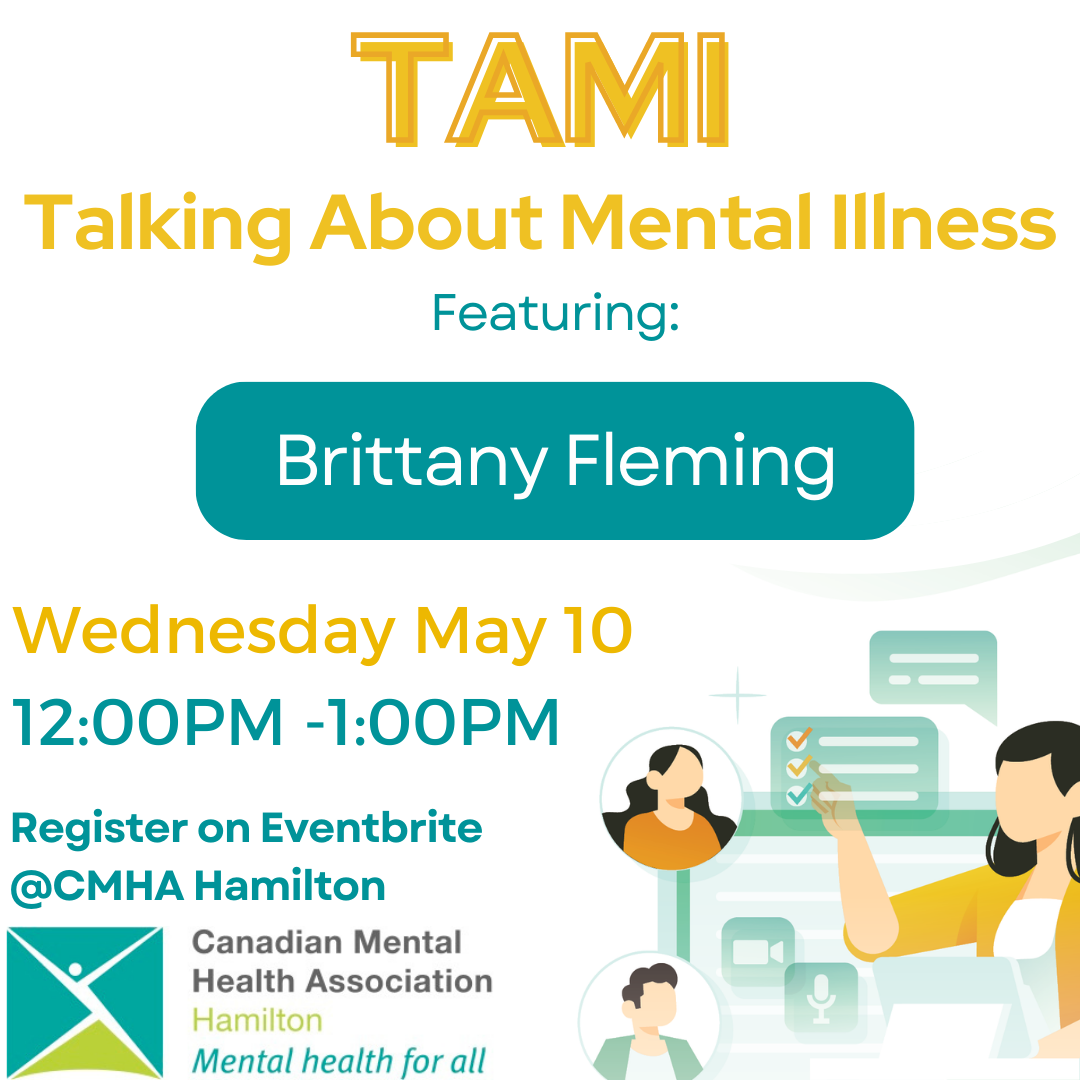 Talking About Mental Illness ft. Brittany Flemming
Talking About Mental Illness (TAMI)
The goal of a TAMI presentation is to reduce the stigma surrounding the topic of mental health and mental illness while providing a safe forum for participants to discuss the importance of mental health.
Tuesday, May 10th, 2023 – 12:00 PM EST (virtually)
Speaker(s): Brittany Flemming
Brittany began speaking with the TAMI program prior to her starting her academic career at McMaster. Brittany talks openly about the need for hope and seeking out help as soon as possible. Brittany now has her Masters in Social Work and works for McMaster Children's Hospital providing mental health support to our children and youth.
Link to register: https://www.eventbrite.com/e/524498668637
Registration closes at 11:00 PM EST the night before. The zoom link will be sent out 3 hours before the event start.
For more information, please contact: Allie Myers – amyers@cmhahamilton.ca
_______________________________
Thank you for being a part of CMHA Hamilton's online community.
If you wish to support our organization through an online donation, CLICK HERE
Your support and generosity are greatly appreciated.